Peak Performance – Sue Wilson Method

Overview
Training progra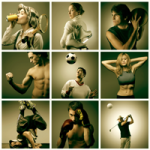 ms for elite and professional athletes have evolved considerably over the years. There was a time when athletes simply trained for their sport. Today, training is much more complex and includes both a physical and mental component. Every moment for the athlete must become automatic, from the focusing on the ball, to pushing out all negative self-talk, to mastering breathing for maximum recovery before the next round, in order to ensure maximum success in their sport. Peak performance through mental conditioning is now recognized as an integral part of performance enhancement.
Furthermore, although designed for use with athletes, many optimizing performance methods transfer well into the non-athletic field with executives, performers and other individuals who want to improve focus, minimize distractions and reduce stress.
Team Leader
The BFE is privileged to work with a wide number of people in the field of optimal performance. There are many different clinicians, trainers and sport psychologists with each their own techniques and styles, but it is difficult to find someone who's method or success does not stem from below individual's work or published material: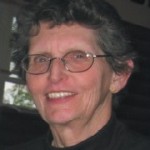 Vietta E. Wilson, Ph.D., has taught at York University, in Toronto, for over 30 years. She has worked since 1971 in sports (Olympic performers from archery to yachting), education (elementary to university), medicine and business. Dr. Wilson has taught sport psychology, counseling and biofeedback assisted self-regulation courses at the graduate and undergraduate level.
Dr. Wilson's current research is psychophysiological profiling and EEG brain mapping of elite performers. She is a co-author of Learned Self Regulation, Owners Manual for the Brain and Body and the author of the BFE "Optimizing Performance & Health Suite" for BioGraph Infiniti. Dr. Vietta 'Sue' Wilson is renowned for her work in sports psychology and presented at the 2005 Association for the Advancement of Applied Sport Psychology (AAASP) which has emerged as the largest applied sport, exercise, and health psychology organization in the world.
Education

The BFE offers a wide variety of educational content related to sport psychology and optimizing performance. We invite you to explore the different types of live online or recorded presentations. Below is a small selection of available content. For a more complete listing, click here.
Optimizing Performance & Health Online Class Recording: learn all about Sue Wilson's optimal performance method, assessing clients and training individuals using the Optimizing Performance & Health software suite in this live, interactive online class or by watching the session recordings.
Imagery to Improve Performance Webinar Recording: listen to this webinar recording, presented by Stephanie Nihon, to learn how to better train your athletes with imagery, as well as what to look for when monitoring an athlete's brainwaves during an imagery exercise.
Biofeedback & Neurofeedback Applications in Sport Psychology Video: In this video, Dr. Michael Linden discusses disorder symptoms presented in athletes, as well reviews assessment and training techniques used with athletes.
Intro to the Optimizing Performance & Health Suite Webinar Recording: Get a brief introduction to all aspects of the Optimizing Performance & Health software suite with this recording, presented by Jon Bale.
Tennis – Optimizing Performance Webinar Recording: Learn about the key aspects of optimal performance training for tennis athletes from Stephanie Nihon's webinar recording.
Mental Conditioning for Intense Focus in Baseball Webinar Recording: learn about Dr. Sime and Dr. Strack's experiences with biofeedback, neurofeedback and reaction time into peak performance training with pro ball players. Sean Casey, former MLB player, weighs in as well.
Software
Optimizing Performance and Health, by Dr. Vietta (Sue) Wilson

This software suite is for use with athletes, executives and other peak performers who want to enhance their performance. Breath and heart rate variability training is an integral component of this methodology, which also includes other biofeedback and neurofeedback measures. It is a general method applicable to all sports that goes from initial intake and assessment all the way through to biofeedback and/or neurofeedback training. Clinical documents provided by Dr. Wilson are also included
The BFE also offers other peak performance software suites that focus on specific sports or population types. Refer below for more information.
ProGolf Suite, by Jane Arave, Dr. Wes Sime and Dr. Harry van der Lei

Therapists, clinicians or trainers looking for an optimal performance tool to use with golfers will find this software suite to be of interest. The general psychophysiological assessment and training displays are complemented by an upper trapezius evaluation, to ensure relaxed muscles for that make-it or break-it swing.
ProBaseball Suite, by Jane Arave, Dr. Wes Sime and Dr. Benjamin Strack

Therapists, clinicians or trainers looking for an optimal performance tool to use with baseball players will find this software suite to be of interest. Biofeedback, neurofeedback and reaction time measurements can be used for training focus and calm. This suite includes a psychophysiological assessment and separate training screens for biofeedback/neurofeedback and reaction time.
Military, Security & Law Enforcement, by Dr. Henk Kraaijenhof & Yuval Oded

This software suite is designed for optimal performance training with military, security and law enforcement personnel. Individuals in these fields undergo specific, intense and emotional forms of stress, to which the software's context takes into account. Both biofeedback and reaction time measures are used for gauging self-regulation skills.
Tennis Performance, by Stephanie Nihon

Designed for optimal performance training with tennis athletes using a combination of biofeedback, neurofeedback and additional exercises, this software suite is based on the Ms. Nihon's training style and experience with tennis players, as well as the guidance imparted from working closely for several years with Dr. Vietta (Sue) Wilson and the Dr. Michael Thompson. This package includes screens arranged by training goal, 1 Hz bins EEG Assessment with automated excel report, exercise guide and full clinical guide for guiding therapists and trainers.
Learn More…
Expert Opinions
Press Releases
Blogs