Music/Vocal Performance

Overview
It is rare for the worlds of biofeedback and performing arts to intersect, so the idea that biofeedback can help vocal coaches teach their students better voice quality is typically answered with a raised eyebrow and a questioning look. Dr. Kirkpatrick's interest in creating a tangible tool for improving a singer's voice has however led to the co-opting of a sensors for measuring surface electromyography for teaching singing students to produce a stronger, more unified sound.
The BFE is excited to work with Dr. Kirkpatrick and looks forward to delving deeper into the world of music.
Team Leaders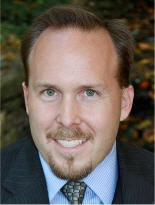 Adam Kirkpatrick, Ph.D. Dr. Adam Kirkpatrick is an associate professor of music at Kennesaw State University, where he is head of the voice department. He has sung operatic roles and concerts professionally in many theaters and operas throughout the United States. Dr. Kirkpatrick is the creator of the Voice Suite, using the patented new method for teaching the lower laryngeal position for singing performance.
He is also the creator of the Sing With The Best mobile app for learning to sing with the best intonation, pitch accuracy, resonance, vibrato, and vocal clarity.
Education
The BFE offers a variety of educational content for teaching improved vocal performance. Below is a short selection of the BFE's material pertaining to music. For more complete listing, please click here.
Vocal Pedagogy and SEMG Class Recording: This 1-hour recording demonstrates Dr. Kirkpatrick's technique in action as two singers learn better signing quality when hooked-up to the equipment.
Software
Voice Suite by Dr. Adam Kirkpatrick

This software package is for teaching singers to improve their voice quality using SEMG biofeedback. By placing muscle sensors on either side of a singer's larynx, we can monitor the muscle activity of that region and teach the singer to keep their muscles relaxed in order to improve the quality of their voice, via tone quality increases, overall amplitude increases, encouraged vibrato oscillations and an intensification of the singer's formant cluster ("ringing" quality of the voice). Singers find certain concepts become more tangible, after having experienced a session with the equipment and the software. Traditional coaching statements like "drop your jaw" gain real relevance because graphics on the screens are letting the individual know what resonance space gives them the best sound.

Learn more about the software from the video below:
Learn More…
Press Releases
Mobile App Singing Tutor