Zukor's Air – Now Available in the BFE Online Shop
If you liked Zukor's Grind, you're going to love Zukor's Air.
The latest next generation feedback game from Zukor Interactive is an excellent biofeedback and neurofeedback training tool for clinicians that are looking for a feedback experience that engages, entertains and keeps their clients invested in the therapeutic process.
Watch a video demo right here: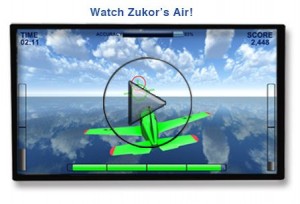 Zukor's Air is available in English, Spanish, German, Polish. French is also coming soon. As a special offer by purchasing Zukor's Air in the BFE Online Shop, we will schedule a free 30-minute introductory online session on using the game with Jon Bale, the BFE's research manager.
.
Share Our Posts
Share this post through social bookmarks.