ClinicalQ & Braindriver

Overview
Dr. Paul Swingle is known around the world for his work in the field of neurotherapy. His ClinicalQ Assessment uses a limited number of EEG brain sites but provides a wealth of information about the conditions and symptoms presented. The ClinicalQ along with braindriving form the cornerstone of his method.
Unfamiliar with neurotherapy or Dr. Swingle's method, and looking for an introduction to the material? Follow this link to the free 1-hour webinar recording on Adding Neurotherapy to Your Practice. It's a great video for health practitioners who are new to neurotherapy, or those that are already in the field but are considering adopting Dr. Swingle's ClinicalQ & Braindriver method.
Team Leader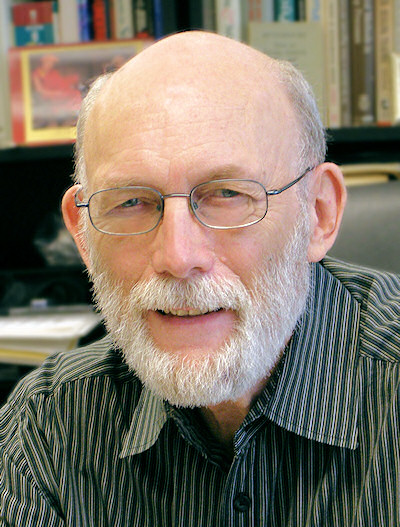 Paul G. Swingle, Ph.D., is a Fellow of the Canadian Psychological Association and a former Lecturer in Psychiatry at Harvard Medical School. Professor Swingle formerly held the posts of Chairman of the Faculty of Child Psychology and Clinical Supervisor at the University of Ottawa. He has taught at McGill University, Dalhousie University and McMaster University. He is a Registered Psychologist in British Columbia and is (BCIA) Certified in Biofeedback and Neurotherapy. Since 1997 he has been in private practice in Vancouver, British Columbia. His most recent book "Biofeedback for the Brain" (2008) was published by Rutgers University Press.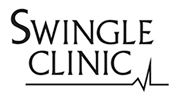 Dr Swingle is dedicated to education and presents a number of professional workshops every year at the Swingle Clinic in Vancouver. In addition, he works to educate his community about the benefits of neurofeedback through a variety of channels that include public lectures, webcasts and other speaking engagements and provides a wealth of information on his website.
Education

The BFE offers a wide variety of educational content, presented by Dr. Swingle and other clinicians, related to Dr. Swingle's ClinicalQ and Braindriver method. We invite you to explore the different types of live online or recorded presentations. Below is a small selection of available content. For a more complete listing, click here.
ClinicalQ & BrainDriver Online Class or ClinicalQ & BrainDriver Online Class Recording: learn all about Dr. Swingle's ClinicalQ and Braindriver method, assessing clients and training individuals using the ClinicalQ and BrainDriver software suite in this live, interactive online class or by watching the session recordings.
Introduction to the ClinicalQ & BrainDriver Suite Webinar Recording: Get a brief introduction to all aspects of the ClinicalQ & Braindriver software suite with this recording, presented by Jon Bale.
Attention Problems in Children Webinar Recording: Dr. Swingle discusses the complexities in identifying and treating ADHD, and related conditions, in children.
Art and the Brain (Neurology of Creativity) Webinar Recording: Dr. Swingle discusses how the brain state affects the artist's creativity and what brain conditions can get in the way of that process.
Addictions Webinar Recording: Dr. Swingle discusses how he treat addictions using case studies of adolescents and adults.
Sleep Disorders Webinar Recording: Dr. Swingle discusses the issues relating to sleep and our current, medical understanding of it.
Internet Addiction Webinar Recording: The hot-topic of internet addiction is discussed by Dr. Swingle, in terms of how the brain looks according to ClinicalQ assessment norms and how technology affects us all.
Dr. Swingle's Grand Rounds Session: discuss a client case with Dr. Swingle, as well as listen to other clinician's do the same in this live, online grand rounds session format.
Grand Rounds Session Recordings: these session recordings are discussions of client case examples with Dr. Swingle, as presented in a grand rounds session format. There are many Grand Rounds session recordings, so feel free to explore the listing to find ones that best match your interests.
Software
ClinicalQ & BrainDriver, by Dr. Paul Swingle

Dr. Swingle has worked with the BFE to create a software suite based on his ClinicalQ and Braindriving methods. The suite includes the ClinicalQ Assessment, ClinicalQ Assessment Excel Report for data interpretation, Harmonic-Testing Scripts, Braindriver Training protocols and accompanying documentation, which also contains his clinical manual Basic Neurotherapy: the Clinician's Guide. Watch the video below to learn more.

ClinicalQ & BrainDryvr Suite
A Complete Neurotherapeutic Treatment Methodology from A-to-Z
https://vimeo.com/66092026
ClinicalQ Remote Training, by Dr. Paul Swingle

The ClinicalQ Remote Training suite was created out of a demand for at-a-distance training for clients that live too far from the clinician's office for regular visits. The goal of the suite is to provide a simple, trimmed-down framework for neurotherapeutic training that still follows Dr. Swingle's clinical method, but enables a clinician to supervise their client's training via the internet.
Learn More
Press Releases
BFE Swingle Team Social Media