Promoting the Use of Biofeedback for Rehabilitation in Italy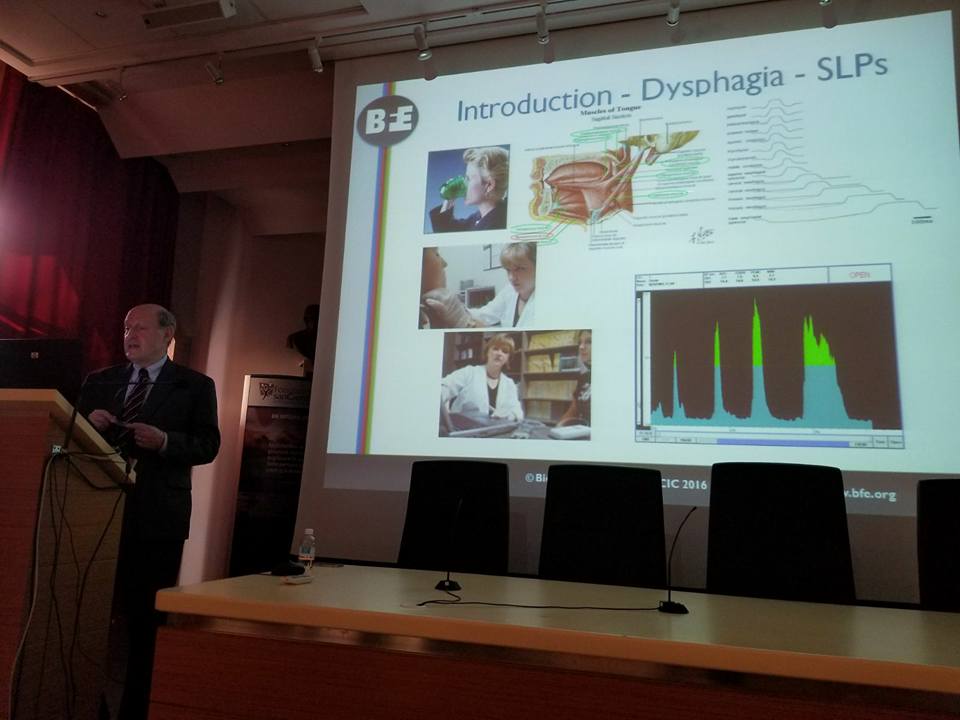 Recently Mark Schwartz traveled to Italy to promote centers of excellence and courses related to rehabilitation. On Thursday, 30th November, 2017 Mark was at the Rehabilitation Institute and Scientific Research Center (IRCCS) San Camillo, at the Lido of Venice. While he was there Mark met with Dr. Francesca Meneghello, Neurologist, who accompanied him in a visit to the various rehabilitation departments and updated him on current and planned research projects.
Mark had the opportunity to present current and future rehabilitation possibilities with biofeedback to an audience of doctors, nurses, psychologists, physical therapists and speech therapists. The presentation was very-well received and the BFE looks forward to a long-term relationship with San Camillo as a center of excellence for education, training and research.