Faculty
Knut Berndorfer, Dr. rer. net.
Knut Berndorfer received his degree in physics in Vienna and Munich. He has a long standing involvement in consciousness research and the development of human potential. Presently he is working in the field of Stress management as well as Facilitator of the Dialogue Process, which was developed by the late David Bohm. He is a teacher of Biofeedback for the Austrian Biofeedback Society and is leading a research study for alcoholics in recovery in a major therapy center of the city of Vienna.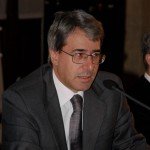 Paolo Di Benedetto, M.D.
Paolo Di Benedetto, M.D., graduated in Medicine and Surgery at the University of the Studies of Trieste in 1973, expert in Physical Medicine and Rehabilitation from 1975 and in Neurology from 1980. From September 1988 to December 2001, he was chief physician of Physical Medicine and Rehabilitation at the Trieste Hospital; and, from January 1999, coordinator of the Horizontal Neuro-Rehabilitation Department Inter-Hospital in Friuli-Venezia-Giulia. Since January 2002, he has been manager of the Department of Rehabilitation Medicine of the Institute of Physical Medicine and Rehabilitation of Udine. He is a member of numerous scientific societies and is currently the president of the Italian Urodynamics Society. Since 1995 he has been editor-in-chief, of the official magazine of the Italian Society of Physical Medicine and Rehabiliation: Europa Medicophysica. He has published over 300 articles in national and international magazines, and a number of monographs.
Stuart Donaldson, Ph.D., BCB
Stuart received his Ph.D., BCB from the University of Calgary in 1989. His doctoral work was on the relationship of muscle activity as measured by surface electromyographic (SEMG) techniques to chronic pain. He has utilized SEMG in studying myofascial pain, and fibromyalgia. Unique in the psychophysiology field he has also studied qEEG and brainwave activity combining SEMG with EEG biofeedback producing a comprehensive theory involving neural plasticity and fibromyalgia. Stuart has published extensively on both myofascial pain syndromes and fibromyalgia. In 1995 he won the American Journal of Pain Management Award entitled "The Outstanding Contribution to the Interdisciplinary Pain Management Literature " for his work on SEMG, neck pain and headaches. Stuart continues to travel and lecture extensively throughout North America. He is presently Director of Myosymmetries – Calgary, an Adjunct Associate Professor in Applied Psychology at the University of Calgary and reviewer for several journals.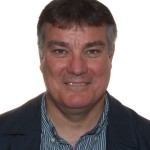 François Dupont, Ph.D.
Dr. François Dupont is a Registered Clinical Psychologist in private practice at the University of Ottawa, Health Services. His first contact with biofeedback was in 1991 and with neurofeedback in 1992. Over the years, he has used bio/neurofeedback in the context of chronic pain, tinnitus, high blood pressure, ADD/ADHD, anxiety, mild head-injury, cancer, HIV, OCD, trauma, and others. Dr. Dupont's basic orientation is eclectic and he often combines bio/neurofeedback with techniques borrowed from cognitive-behavioural, dynamic, humanistic and experiential approaches. His doctoral comprehensive examination looked at the psycho-socio-existential adjustment to cancer (including a review of psychoneuroimmunology), for which he won an award in an international conference. His doctoral dissertation dealt with the use of sub-threshold audio recording on EEG and behavioural changes in ADD/ADHD children.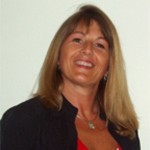 Monika Fuhs, MAG.rer.net., Dipl. Psych., BCB,
Monika Fuhs studied Psychology at the University of Vienna, worked at the Neuropsychiatric station for children in the Vienna AKH for many years as well as doing a study about kids and development of language for the Vienny Academy of science. Board member of the ÖBfP (Österreichische Gesellschaft für Biofeedback und Psychophysiologie), editor of the new BFE Journal 'Psychophysiology Today', author of articles with Erik Peper, Co- Director and project manager of Work solutions for the "Healthy Computing and prevention at the worksite" program, lecturing of numerous workshops for psychologists, medical doctors and Pt´s in the fields of Biofeedback in Europe. She is Founder and Director of the Holistic Learning Institute. Monika Fuhs is a licensed teacher and trainer for dyslexia and perception problems (ReLeMaKo®) and brain friendly learning. She teaches workshops in the fields of stress management, Holistic Health, Healthy Computing and optimum human functioning with Erik Peper and brain management , brain friendly teaching and learning in different schools, workshops for stress management and success for kids as well as leading a private practice for kids and adults.
Her main interests focus on mind body medicine and what it takes to make people change and how biofeedback and related therapies can help to make this process as successful as possible using techniques reaching from behavioural therapy to body therapies and others…
Links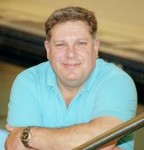 Ron Fuller, PTA, BA
Ron Fuller is the Director of Aquatic Rehabilitation for the Elliot Health Systems in New Hampshire and practices at The Elliot Wellness Center / Live Better Institute. He is adjunct faculty at several universities where he teaches aquatic therapy/rehabilitation and advanced orthopaedic techniques to doctorate level physical therapy students. He is on the teaching faculty of Aquatic Consultants of Georgia. Ron is the preident of Aquatic Research and Education Associates. He has authored over a dozen articles on aquatic rehabilitation and the use of aquatic biofeedback. He lectures nationally and internationally on aquatic therapy for orthopaedic conditions and the use of the aquatic biofeedback technique in the treatment of upper and lower extremity conditions.
Dir. of Aquatic Rehabilitation
Elliot Wellness Center/Live Better Institute
1070 Holt Ave
Manchester, NH 03109
Tel: 603-663-3944
email: rfuller101@comcast.net
webpage: www.aquarande.com

Richard Gevirtz, Ph.D., BCB,
Richard N. Gevirtz, Ph.D., BCB is a Professor of Psychology at the California School of Professional Psychology at Alliant International University in San Diego. His research and practice in recent years has focused on psychophysiological mechanisms and treatment of disorders affected by the autonomic nervous system, such as IBS, Non-Cardiac Chest Pain, TMD, Headache, and other muscle pain syndromes. He is the author of numerous articles and chapters.
Jay Gunkelman, QEEGD
Jay Gunkelman entered the biofeedback field in 1972, starting the first State Hospital based biofeedback lab. He is a registered EEG technologist, having processed well over 500,000 EEGs, and more recently became a certified QEEG technologist (certificate #1, 1996), and a QEEG-Diplomate in 2002. He is one of the owners of Q-Metrx.com, a commercial group that provides EEG/qEEG/EP/ERP and Polysomnography recording and analysis. Jay currently sits on the AAPB Board as Treasurer, and is AAPB's Membership Committee Co-chair, as well as being a Past-President, Secretary and Treasurer of ISNR. He is well published in the field's literature.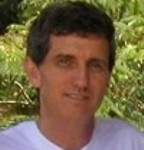 Daniel Hamiel, Ph.D.

Daniel Hamiel, Ph.D., is head of the Cognitive-Behavioral and Psychophysiological unit, Tel-Aviv Community Mental Health Center, Tel-Aviv University, Medical School. He is the director of the cognitive behavioral intervention unit of the Donald J. Cohen and Irving B. Harris Center for Trauma and Disaster Intervention He is a clinical and medical psychologist and supervisor in CBT, certified in biofeedback (BCIA), neurofeedback, and in hypnosis (The American Society of Clinical Hypnosis). Dr. Hamiel is certified in biofeedback as a therapist and supervisor in Israel. He is past president of the Israeli Association for Applied Psychophysiology and Biofeedback. Dr. Hamiel is faculty member of the Israeli CBT association. He teaches workshops on psychology and biofeedback in the USA, Europe and South America, and has taught workshops for the American Association for Applied Psychophysiology and Biofeedback (AAPB). He was in a clinical practice in Cincinnati Ohio from 1992-1995. Currently, Dr. Hamiel is involved in developing and performing stress management programs in the community: In the primary care and in schools, for the regular students and for schools that have suffered terror attacks. He is a pioneer in developing internet protocols for treating variety of psychological disorders. Currently Dr. Hamiel is teaching at Tel-Aviv-Jaffa College in Israel.
E-Mail: dhamiel@gmail.com
Hermie J. Hermens, Ph.D.
Hermie J. Hermens, Ph.D. is a biomedical engineer with over 20 years of experience in all aspects of surface Electromyography including clinical applications in various neuromuscular disorders. He is supervising many projects related to muscle activation in chronic pain (RSI, whiplash, low back pain), which has also resulted in a new approach of myofeedback. He is professor in neuromuscular control of movements, coordinated a European project on Standards for Surface EMG and he is the president of the International Society of Electromyography and Kinesiology (ISEK).
Maggie Lee Huckabee, Ph.D., SLP
Maggie Lee Huckabee, is Senior Lecturer in the Department of Speech & Language Therapy at the University of Canterbury in Christchurch, New Zealand. She has completed her doctorate from the University of Memphis School of Audiology and Speech Pathology with an emphasis on speech and swallowing science/anatomy and physiology. Her primary research interests include investigation of the patterns and mechanisms of neural recovery in dysphagia and the identification of alternative treatment modalities. She also conducted research at the Ludwig Boltzmann Institute for Functional Neuroimaging, University Clinic for Neurology at the General Hospital of Vienna in Austria, supported by a Fullbright International Student Grant and the Dolan Family Foundation. Maggie Lee is a speech pathologist with extensive clinical experience and the principal investigator for a multi-site study supported by the Biofeedback Foundation of Europe.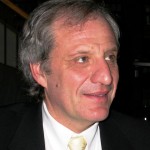 Ernesto Korenman, Ph.D.
Ernesto Korenman, Ph.D. is a certified biofeedback practitioner involved in clinical biofeedback / neuro-feedback with private practices in the UK and Israel. He is also a certified trainer of biofeedback and neuro-feedback in courses licensed by the Israeli Association of Psychophysiology and Biofeedback and the Biofeedback Foundation of Europe. Dr. Korenman's formal training includes Biology, Neurophysiology, Psychophysiology and Biophysics. He has pursued personal interests in alternative/complementary and oriental medicine and has been trained in various disciplines and arts including radionics, biomagnetic therapy, electro-crystal therapy, electro-acupuncture, energy psychology, energy medicine, scenar therapy, Dr. Nader therapy, colour healing therapy and voice analysis.
Dr. Korenman is also a consultant in the area of psycho-physiological robotics applied to neuro-muscular rehabilitation and is involved in research and development of novel psycho-physiological applications.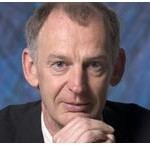 Henk Kraaijenhof, P.T., B.A.
Henk Kraaijenhof, P.T., B.A. is a performance consultant to international elite athletes in athletics, speed-skating, volleyball, bob sleigh, triathlon, fencing, archery, swimming, tennis, handball and soccer. He has coached individuals and teams to national success in Olympic and world level competition. He is currently technical director of Nemesis BV, a company that develops and sells hi-tech training and measuring systems for sports in the Netherlands. He has published work in performance, training systems and protocols for elite athletes. He lectures internationally and has chaired and presented at international congresses in Spain, Italy, Hungary, Norway, Sweden, Belgium, and Switzerland. He has conducted research in the development and application of scientific training systems for elite athletes and has been involved in scientific research projects in human sports performance in Norway, Estonia, Italy and the Netherlands.
Reiner Kroymann, Ph.D.

Herr Kroymann ist der leitende Psychologe der Klinik für Psychotherapie und Verhaltensmedizin in Kreischa b. Dresden. Er arbeitet seit 1995 im klinischen Bereich und beschäftigt sich seitdem intensiv mit dem Einsatz von Biofeedback im Rahmen einer verhaltensmedizinischen Behandlung. Schwerpunkte seiner klinischen und wissenschaftlichen Arbeit bildet die Arbeit mit Angstpatienten, Schmerzstörungen, Somatoformen Störungen, Tinnitus und Inkontinenz. Herr Kroymann war Generalsekretär der Deutschen Gesellschaft für Biofeedback, er ist Supervisor und Lehrtherapeut für Biofeedback und Supervivsor für Verhaltenstherapie.
Paul Lehrer, Ph.D., BCB

Paul Lehrer, Ph.D., BCB is Professor of Psychiatry, at the University of Medicine & Dentistry of New Jersey (UMDNJ) Robert Wood Johnson Medical School, and Director, UMDNJ Center for Stress Management and Behavioral Medicine.  He is Past President of the Section for Applied Respiratory Psychophysiology, of the AAPB and of the Biofeedback Society of New Jersey and Past Member of the Board of Trustees, AAPB and BCIA.
Dr. Lehrer has over 90 publications in the fields of psychophysiology, biofeedback, and behavior therapy. He is co-editor of the widely used text, Principles and Practice of Stress Management.  Dr. Lehrer has been studying HRV and HRV biofeedback for the past 15 years. He currently is the recipient of a grant to perform a controlled trial of HRV biofeedback for treatment of asthma, from the National Institutes of Health, Heart Lung and Blood Institute. He has given previous lectures and workshops on this topic throughout the world, including recent presentations at the Association for Applied Psychophysiology and Biofeedback, the American Thoracic Society, and the International Society for Applied Respiratory Psychophysiology.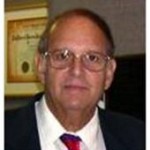 Joel Lubar, Ph.D., BCN

Dr. Joel Lubar is a Professor of Psychology at the University of Tennessee. He has published over 100 papers, chapters and books in the neurosciences. He was President of the Association for Applied Psychophysiology and Biofeedback, and is now President Elect of the International Society for Neuronal Regulation. He as been an associate or regional editor for Physiology and Behavior, Journal of Applied Psychophysiology and Biofeedback and the Journal of Neurotherapy. He was the first person to develop neurofeedback for treating attention deficit disorders, and has presented workshops worldwide on this and the topics covered in this workshop.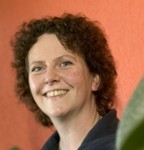 Daniëlle M. Matto, Drs., BCB
Drs. Daniëlle M. Matto BCIAC, is a certified clinical psychologist and child psychologist with interest in neuropsychology. She has more than 15 years experience in biofeedback and stress management. In her private practice she combines biofeedback with cognitive behavioral therapy, stress management techniques and audiovisual entrainment. In addition to her clinical work she teaches biofeedback classes for psychologists and physical therapists and acts as a mentor for biofeedback therapists. Drs. Matto is a founding member and senior administrator of the Biofeedback Foundation of Europe (BFE). In 2006 she founded the Dutch section of the BFE. She is also a member of the Dutch Society of Psychologists (NIP) and of the International Stress Management Association (ISMA).
E-Mail: d.matto@bfe.org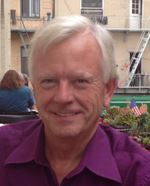 Donald Moss, Ph.D., BCB, BCN

Donald Moss, Ph.D., is Dean of the College of Integrative Medicine and Health Sciences, at Saybrook University.  There he has built training programs in clinical hypnosis, biofeedback, integrative mental health, and integrative and functional nutrition.  Dr. Moss has served as president of Division 30 (hypnosis) of the American Psychological Association, president of the Association for Applied Psychophysiology and Biofeedback (AAPB), and president of the Michigan Society for Behavioral Medicine and Biofeedback.
He is a delegate to APA's Council of Representatives, treasurer for the Society of Clinical and Experimental Hypnosis (SCEH), a delegate to the International Society for Hypnosis, a Board member of the Biofeedback Certification International Alliance (BCIA), and an advisor for the International Network for Integrative Mental Health.  Dr. Moss is a Fellow of SCEH, a Fellow of Division 30 (APA), a Fellow of the Michigan Psychological Association, and a Senior Fellow in general biofeedback and neurofeedback of the BCIA.
He is co-author of Pathways to Illness, Pathways to Health (Springer, 2013), chief editor of Handbook of Mind-Body Medicine for Primary Care (Sage, 2003) and Humanistic and Transpersonal Psychology (Greenwood, 1998). He currently has a new book under contract for Springer with co-author Angele McGrady on Integrative pathways:  Navigating chronic illness with a mind-body-spirit approach.   He is chief editor of Biofeedback: A Clinical Journal, a quarterly publication and has edited a number of special issues on hypnosis, pediatric applications, and related topics.  He has been an associate editor or consulting editor for the journal Applied Psychophysiology and Biofeedback, the Journal of Neurotherapy, Psychophysiology Today, and other journals.  He has published over 70 articles and book chapters on psychophysiology, spirituality, health, and integrative medicine. His most recent chapter is titled The Use of Biofeedback and Neurofeedback in Pediatric Care, in a new volume on Functional Disorders in Pediatrics (Springer, 2014).
Alexandra Nanke, Dr.rer.nat.

Alexandra Nanke, Dr.rer.nat. worked as a clinical psychologist in a psychosomatic clinic in Germany (Medizinisch-Psychosomatische Klinik Roseneck, Prien) from 1996 to 2000. Since 2001, she has taught at the University of Marburg, Germany, in the department of Clinical Psychology and Psychotherapy. She also teaches biofeedback for the German Biofeedback Society (DGBFB). Her therapeutic experience includes cognitive-behavioural therapy and biofeedback in the treatment of psychosomatic disorders chronic pain and anxiety disorders. In a controlled therapy study, she evaluated the effect of a biofeedback intervention in the treatment of somatoform disorders. Her current research is in the field of medically unexplained symptoms and biofeedback.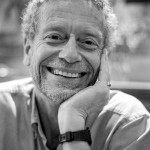 Erik Peper, Ph.D., BCB

Erik Peper, Ph.D.. BCB is an international authority on biofeedback and self-regulation. He is Professor at the Institute for Holistic Healing Studies / Department of Health Education at San Francisco State University. He is President of the Biofeedback Foundation of Europe and past President of the Association for Applied Psychophysiology and Biofeedback. He holds Senior Fellow (Biofeedback) certification from the Biofeedback Certification Institute of America He was the behavioral scientist (sport psychologist) for the United States Rhythmic Gymnastic team. He received the 2004 California Governor's Safety Award for his work on Healthy Computing and the 2005 Sheila Adler Award from AAPB for his efforts to support and encourage student participation. He is an author of numerous scientific articles and books. His most recent co-authored books are Muscle Biofeedback at the Computer, Make Health Happen Training: Yourself to Create Wellness and De Computermens. He is also the co-producer of weekly Healthy Computing Email Tips. His research interests focus on psychophysiology of healing, illness prevention, voluntary self-regulation, holistic health, healthy computing, respiratory psychophysiology and optimizing health with biofeedback.
Professor
Institute for Holistic Healing Studies
Department of Health Education
San Francisco State University
1600 Holloway Avenue
San Francisco, CA 94705
Tel: 415 338 7683
Cell: 510 681 6301
E-Mail: epeper@sfsu.edu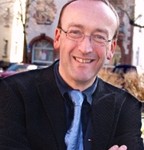 Winfried Rief, Ph.D.
Professor of Clinical Psychology and Psychotherapy (Chair) at the Philipps University of Marburg, Germany. Head of the Outpatient Clinic for Psychotherapy, University of Marburg; Head of the postgraduate training program in cognitive-behavior therapy. 1987 Ph.D. degree at the University of Konstanz (Dr.rer.soc.) in the team of Prof. Dr. R.Cohen. Title of Ph.D. thesis: Visual Information Processing in Chronic Schizophrenics (a EEG-based study). 1994 Habilitation (Qualification for professorship); Title: Somatoform Disorders: Multiple somatoform symptoms and hypochondriasis. Psychotherapy Licence for Cognitive-Behavioral Psychotherapy and Supervisor for Cognitive-Behavior Psychotherapy.
Many years of experience in psychosomatic and psychiatric outpatient clinics. Teaching positions at the Universities of Konstanz, Salzburg, Marburg and in the context of numerous postgradual continuing education programs. Biofeedback research in chronic pain, tinnitus and somatoform disorders. Publication of the German standard book on biofeedback (along with Prof. Dr. Niels Birbaumer)
Stays abroad/Awards:
Auckland, New Zealand: ASB Visiting Professor of the Medical School, University of Auckland, NZ (20.09.2002 – 10.10.2002)
Harvard Medical School, Boston: Visiting Professor, September 2004 – January 2005.
President of the German Biofeedback Society from 2000-2004
President of the German Society of Behavioral Medicine from 2001-2005
Nominations for Professorships:
Professor of Clinical Psychology, University of Mainz 1997 (not accepted)
Professor of Clinical Psychology, University of Greifswald 1997 (not accepted)
Professor of Clinical Psychology, University of Marburg 2000 (accepted).
Professor of Clinical Psychology, University of Heidelberg 2005 (not accepted).
Publications: about. 250 articles, book chapters, books
Arnon Rolnic, Ph.D.
Arnon Rolnick, Ph.D., is a clinical psychologist and past president of the Israeli Association for Applied Psychophysiology and Biofeedback and member of the Board of the Israeli Psychological Association. His expertise in stress management is based on almost 20 years of working with elite military units as a senior psychologist in the Israeli Navy and head of the Biofeedback and Human Performance Laboratory. In his academic work, he has a Ph.D. in experimental psychology from the Tel-Aviv University where he has been a lecturer. He published articles and book chapters on coping with stress for which he received the Rothschild and Lewis fellowships. Arnon is known as the manager of the Clinical Psychophysiology and the psychosomatic medicine forum on the Internet. He is a member of the BCIA International Certification committee.
Gabriel E. Sella, MD, BCB

Gabriel E. Sella, M.D., BCB has been a member of AAPB for over 10 years. He has done research and clinical work in the area of biofeedback for over 10 years. Dr. Sella has published 85 peer-reviewed papers, 10 textbooks and 1 technical CD ROM. He has written chapters in several scientific textbooks and publications. Dr. Sella has given 267 international conferences and seminars, many of them in the area of SEMG investigation and neuromuscular rehabilitation as well as soft tissue injury and pain. Dr. Sella is a founding member of the Biofeedback Foundation of Europe. He is on the editorial board of several journals, including Europa Medicophysica.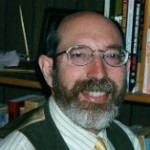 Richard A. Sherman, Ph.D., BCB, BCB-PMD

Richard Sherman received his doctorate in psychobiology from New York University in 1973 and has accrued over thirty years of experience teaching and performing research and clinical work in behavioral medicine and related fields. Dr. Sherman is recognized as a superb teacher and has given courses at virtually all levels of adult education including numerous undergraduate, medical resident, and graduate school courses as well as continuing education courses for clinical professionals. Dr. Sherman is best known for his work elucidating mechanisms and treatments for phantom limb pain and temporal relationships between changes in muscle tension and pain. This work has resulted in over 120 articles and several books for both professionals and patients. His research has been supported by numerous private foundations, for-profit organizations, the Department of Veterans Affairs, the Department of Defense, and the National Institutes of Health. He has been president of the Surface EMG Division and is currently President Elect of the Association for Applied Psychophysiology and Biofeedback.
Dr. Steve Sideroff
Dr. Sideroff is an Assistant Professor in the Department of Psychiatry and Biobehavioral Sciences at UCLA's School of Medicine. He has been awarded two predoctoral and two postdoctoral fellowships from NIH as well as a former Professor in the Department of Psychology at McGill University in Montreal. He developed and directed an experimental opiate antagonist drug treatment program at the Brentwood VA Hospital. He is the founder and former Director of Santa Monica Hospital's "Stress Strategies" center and author of the popular audiotape program, "Stress Control with Biofeedback." As well as "Journey into Sleep". He has been involved in neuropsychological and psychophysiological research since 1970. His earlier published research has been in neural control of learning and memory as well as cardiovascular functioning; and conditioned aspects of drug addiction. He has consulted with amateur, collegiate and professional athletes including the US Men's National Soccer team, the UCLA women's golf team and the Nike Women's Beach Volleyball team. He is currently researching the use of Neurofeedback in substance abuse, pain, cancer and sports.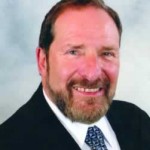 M. Barry Sterman, Ph.D., BCN

M. Barry Sterman, Ph.D., BCN is currently Professor Emeritus in the departments of Neurobiology and Biobehavioral Psychiatry at the UCLA School of Medicine. His major research interests include; basic neural mechanisms of sleep regulation; neural and behavioral mechanisms in epilepsy, neural substrates and cognitive correlates of EEG rhythms, and quantitative EEG Assessment and Neurotherapy. Papers written by Dr. Sterman have been published in Science, Brain Research, EEG and Clinical Neurophysiology, Experimental Neurology Journal of Internal Medicine, Biofeedback and Self-Regulation, Scandinavian Journal of Psychology, Brain Topography, Clinical Neurophysiology, Journal of Neurotherapy, and the Handbook of Electroencephalography and Clinical Neurophysiology.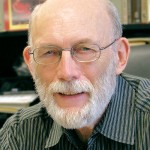 Paul G. Swingle, Ph.D., BCN

Paul G. Swingle, Ph.D., BCN is a Fellow of the Canadian Psychological Association and was Lecturer in Psychiatry at Harvard Medical School from 1991 to 1998. Professor Swingle was Chairman of the Faculty of Child Psychology at the University of Ottawa from 1972 to 1977 and Clinical Supervisor from 1987 to 1997. He has also taught at McGill University, Dalhousie University and McMaster University. He is a Registered Psychologist in British Columbia and is (BCIA) Certified in Biofeedback and Neurotherapy. Since 1997 he has been in private practice in Vancouver, British Columbia. His most recent book "Biofeedback for the Brain" (2008) was published by Rutgers University Press.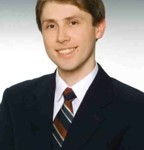 Ralph Sztembis, Ph.D.
 
Ralph Sztembis (MD, psychologist) born February 3rd 1978, (Chełm, Poland).
Graduated from Medical University in Lublin (2003) (Medical Faculty) and Catholic University in Lublin (2004) (Department of Psychology).
Since 2004 residency in internal medicine in Provincial Hospital in Rzeszów at Cardiology Ward with Subdivision of Acute Coronary Syndromes and Pacemakers Implantation.
Since 2004 doctoral studies at Department of Psychotherapy and Health Psychology at Catholic University in Lublin and work for Department – health psychology classes. Studies concerning use of biofeedback and self-regulation techniques in support of patients with coronary heart disease.
Since 2003 participation in Biofeedback Foundation of Europe meetings (scholarship for 7th BFE meeting in Udine, Italy) (also translation of materials into polish).
Since 2004 translation of two books concerning biofeedback and other self-regulation techniques: Handbook of mind-body medicine for primary care; by D. Moss, A. McGrady, I. Wickramasekera, T.C. Davies; and Make health happen by E.Peper and K.Gibney).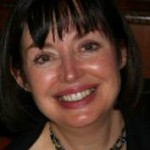 Lynda Thompson, Ph.D., BCN

Lynda Thompson, Ph.D., BCN, is a Registered Psychologist with experience in teaching, clinical psychology, school psychology and ownership of learning centers. Since 1993 she has been Executive Director of The ADD Centre, a private service devoted to helping people improve behavior and learning. The clinic also deals with clients who have other disorders associated with poor attention including epilepsy, Asperger's Syndrome, learning disabilities, Tourette's Syndrome, closed head injury, autism, mood disorders, and anxiety. Her doctoral dissertation (1979) dealt with self-esteem in hyperactive children treated with methylphenidate. She is co-author with pediatrician William Sears of The ADD Book: New Understandings, New Approaches to Parenting Your Child, published by Little, Brown & Co. of New York, and co-author of the first textbook for EEG Biofeedback, namely, The Neurofeedback Book: An Introduction to Basic Concepts in Applied Psychophysiology, published by AAPB and available through the AAPB's website bookstore.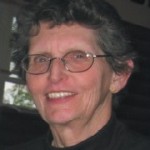 Vietta E. Wilson, Ph.D., BCB, BCN

Vietta E. Wilson, Ph.D., BCB, BCN works at the York University, Toronto, Ontario Canada, has 25 years of education and 25 years of experience in Canada and the United States. She has worked since 1971 in sports (Olympic performers from archery to yachting), education (elementary to university), medicine (cerebral palsy clinic), psychology (Atkinson Counseling Centre) and business (president of stress management company). She teaches sport psychology, counseling and biofeedback assisted self-regulation courses at the graduate and undergraduate level. Her current research is topographical EEG brain mapping of visual and kinesthetic imagery. She still plays decent tennis, walks and talks a lot, and is a vociferous reader.