HEART BREATH MIND – Available August 11, 2020
"Stress is not in your head, it's in your body." – Dr. Leah Lagos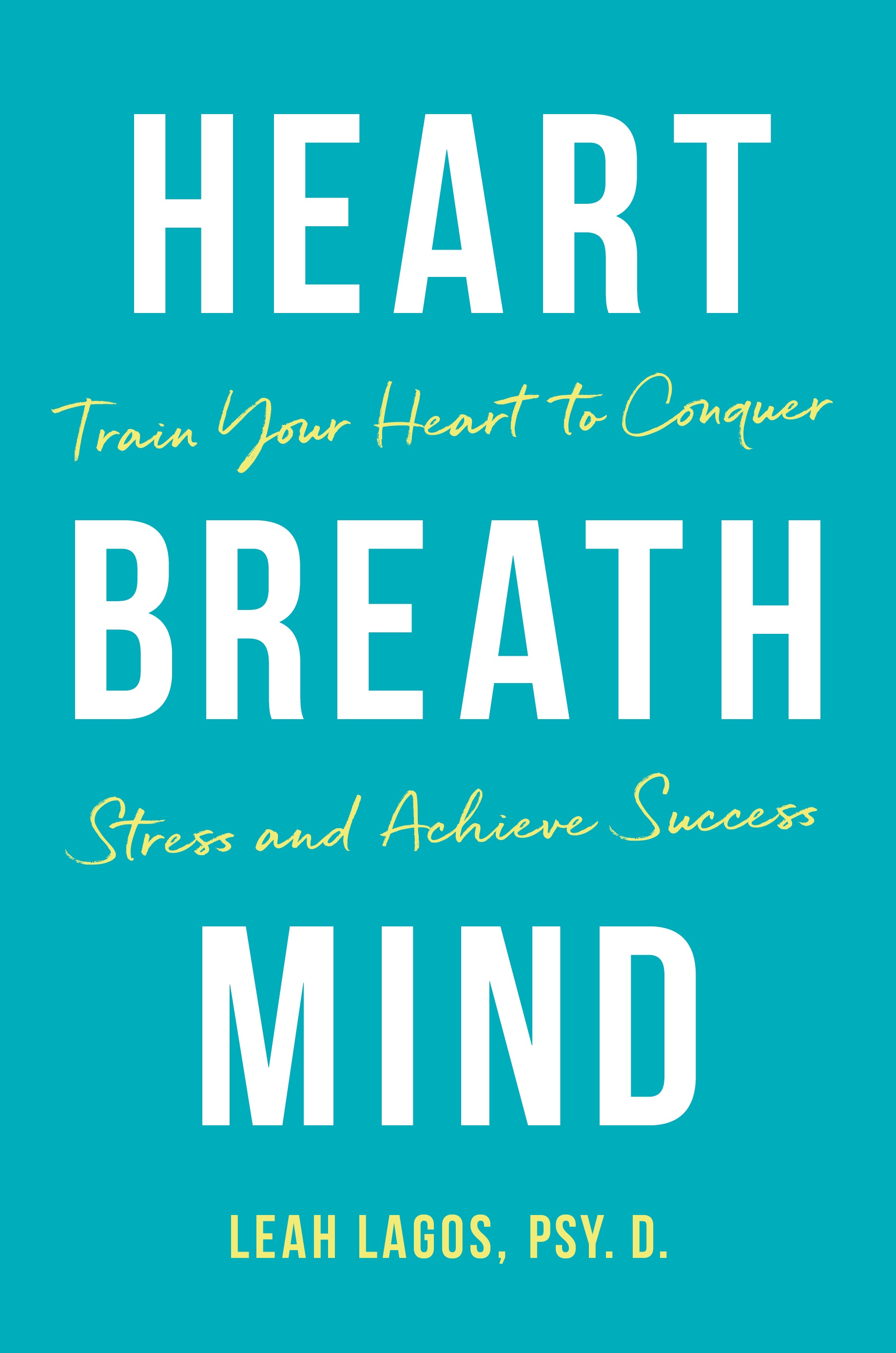 We are excited to spread the word about the release of Dr. Leah Lagos' book HEART BREATH MIND: Train Your Heart to Conquer Stress and Achieve Success.
Many of you are already familiar with Dr. Lagos and her clinical work as she has taken part in many BFE Meetings over the years. What you may not know is that one of Leah's passions is to educate the general public on something those of us in the field know very well – the benefits of biofeedback on overall health. One of the goals of the book is to do just that!
The 10-week program outlined in HEART BREATH MIND focuses on the link between heart rate variability (HRV) and resilience. Dr. Lagos presents specific breathing techniques that teach readers to control their body's physical response to stress while cognitive-behavioral exercises provide strategies to cope with negative emotions and prevent rumination.
This book will help individuals reduce stress, perform at their peak, and be more resilient during this time of uncertainty for the world.
Pre-order HEART BREATH MIND today and receive a 30% discount, plus a free gift from the BFE.
Included in your purchase will be a free 1-hour webinar recently presented by Dr. Lagos.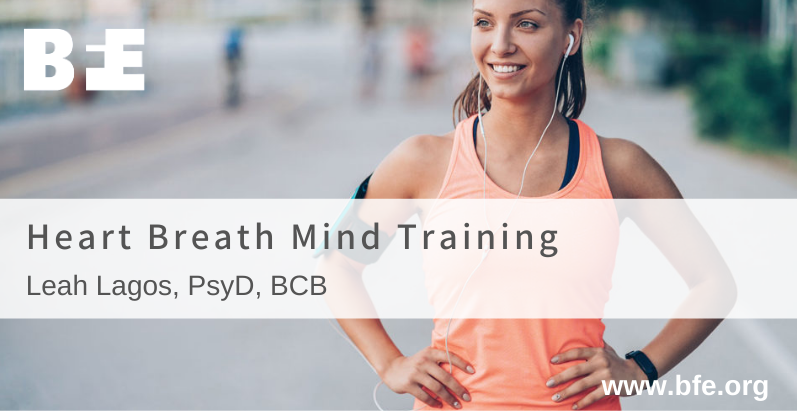 Follow these three steps in order to receive the recording:
1. Click here to order your copy of HEART BREATH MIND.
2. Email a copy of your purchase confirmation to shop@bfe.org.
3. We will send you a link to the webinar recording.
About Leah Lagos, Psy.D., BCB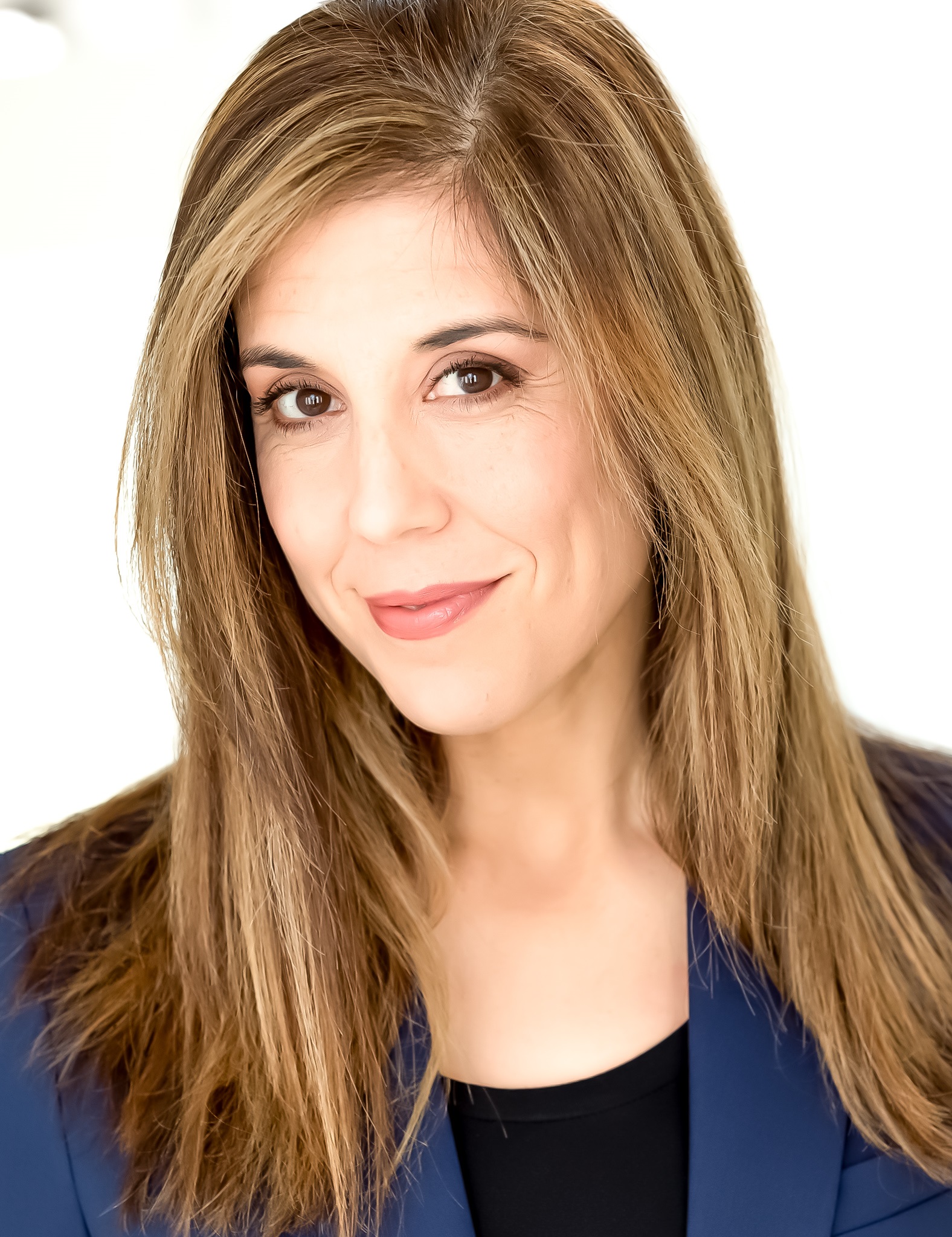 Dr. Lagos is an internationally renowned health and performance psychologist specializing in heart rate variability (HRV) biofeedback. With nearly 15 years' experience integrating the mind and body to reduce anxiety and boost resilience, Dr. Lagos is a recognized leader in peak performance training. In addition to consulting at the annual NFL scouting combine and providing onsite support on multiple PGA tours, she works with elite performers in sports, entertainment, medicine and business—from CEOs and hedge fund managers to Olympians, surgeons, and ballerinas. Above all, Dr. Lagos is a concerned, compassionate, and caring psychologist who combines biofeedback and psychological strategies to help clients achieve optimal performance in health and life. She lives and practices in New York City.