Psychophysiology Today
We invite you to take a look at our journal, Psychophysiology Today. It is published by the BFE with contributions from biofeedback professionals around the world. If you would like to submit an article for publication, please email: editor@bfe.org.
Psychophysiology Today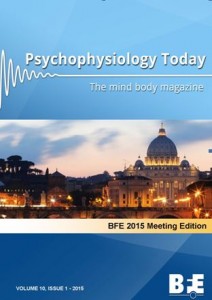 The body-mind magazine
In addition to Psychophysiology Today, we are pleased to share previously published articles, clinical protocols and expert opinions.