BFE 21st Meeting – Postponed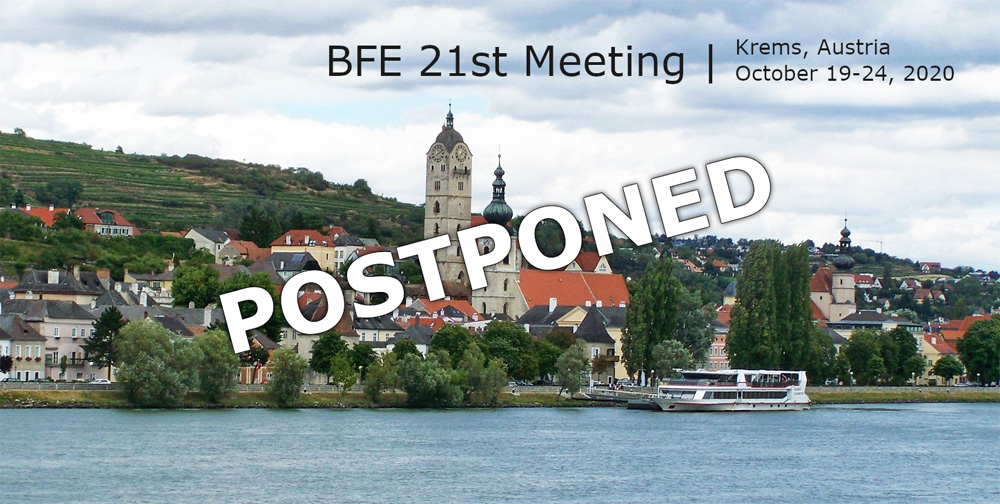 Due to the uncertainty over COVID-19, we have decided to postpone the BFE 21st Meeting that was scheduled to take place in Krems, Austria – October 19-24, 2020. We know that it may be a while before international travel resumes in a way that does not put the health of our meeting participants at risk.
We will continue to monitor the situation as we explore new dates for the event. For those of you who have already submitted an abstract, we thank you for your ongoing support and interest in the BFE Meeting.
We will retain your abstracts for consideration when new dates are chosen for the event. In the meantime, we hope you will join us online for live events and we invite you to take advantage of upcoming free offers and discounts on recorded materials from our online shop.