FREE WEBINAR: Surface Electromyography (SEMG) – What is it and how can it help your clients?
Surface Electromyography is a technique that can enhance the quality and value of traditional rehabilitation programs. Although unintentional, many health practitioners choose to ignore the measurement of muscle tension and therefore miss-out on its potential benefit to their clients and practice. The BFE is excited to give all interested clinicians the opportunity to learn what they have been missing by attending this complimentary event.
In this webinar, Pedro Teixeira will explain what surface electromyography is, as well as give a few examples of surface electromyography's application. He will reference the latest research studies published in peer-reviewed magazines to support all the information that will be shown during today's session. To end the session, Mr. Teixeira will provide a practical example of how useful surface electromyography can be as a complementary technique to rehab.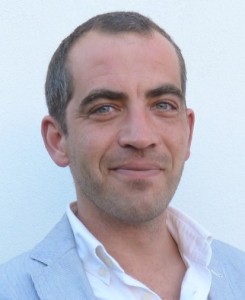 Pedro Teixeira is the President of BioSigns, Invited Researcher at the Oporto Medical School in Portugal and lecturer at several different postgrad courses and seminars around the world. For almost 10 years he occupied the Project Manager position for the Rehabilitation Projects at the Biofeedback Federation of Europe (BFE).
Date: Thursday, October 6, 2016
Presenter: 1:00 – 2:00 pm (Eastern Time US & Canada)
Register here: https://attendee.gotowebinar.com/register/673308311775331587
Share Our Posts
Share this post through social bookmarks.