ClinicalQ and Braindriver Grand Rounds – Fall Series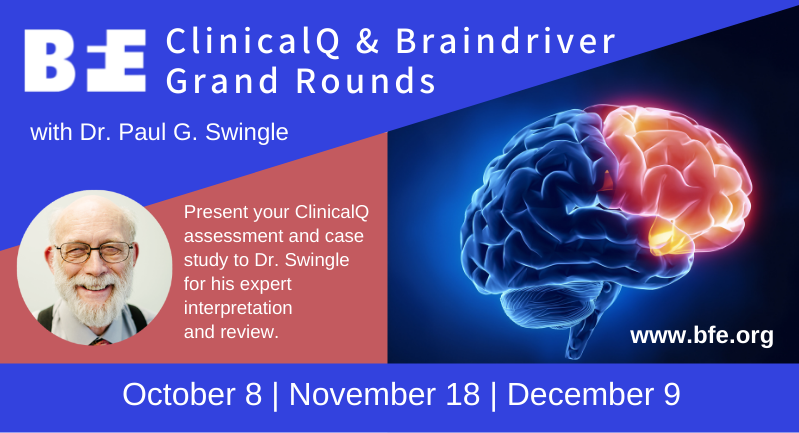 Need help interpreting a client case, based on Dr. Swingle's ClinicalQ & Braindriver method?
Not sure how to proceed with training?
Users of the ClinicalQ and Braindriver method developed by Dr. Paul G. Swingle are invited to attend  monthly grand rounds sessions with Dr. Swingle. During these sessions, participants are given the opportunity to present challenging cases to Dr. Swingle for his interpretation and guidance.
These sessions are open to all users of his method, regardless of equipment platform. The Fall session is currently underway.
Available Dates: October 8 | November 18 | December 9
Time: 3:00-4:00pm Eastern Time (21:00-22:00 CET)