BFE 22nd Meeting – Ljubljana, Slovenia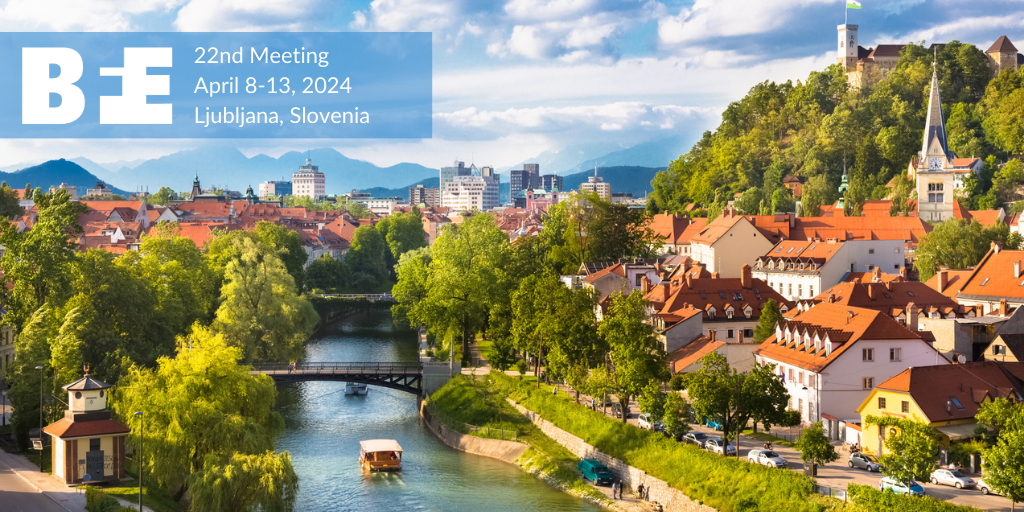 Mark your calendars for the BFE 22nd Meeting set to take place in beautiful:
Ljubljana, Slovenia – April 8-13, 2024
The conference will include a variety of hands-on workshops, speakers, a full-day scientific program and opportunities to network with colleagues.
We're busy with the preliminary arrangements and we'll be opening for submissions soon. If there are topics you would like to see covered in a workshop, please don't hesitate to send us an email at conferences@bfe.org and make a suggestion!
Meanwhile, click on the link below to take a look at all there is to see and do in Slovenia's capital city!
Visit the BFE Meeting website at bfemeeting.org to see the latest information as it becomes available.
We hope to see you there!